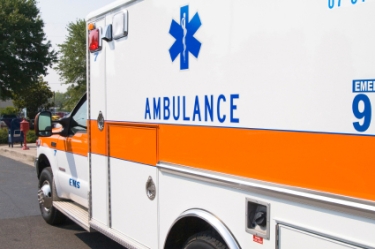 Long Distance Ground
is an alternative for non-critical patients who do not want to fly, or need to be relocated from one facility to another, within a distance that would not be practical for air or rail transport. U.S. Air Ambulance can provide non-emergency medical transport services for non-critical patient transport and is a logical choice for transports that require less than 24 hours of driving time and/or are 1500 miles or under.
Patient's Condition to Qualify for Long Distance Ground
Only BLS patients qualify
They can not require a vent or have a tracheostomy
We specialize in transport of patients with the following conditions:
Chronic Illness
Cancer
Stroke
Chronic Lung and Heart Conditions
Alzheimer's Disease
Dementia
Mobility Issues
Types of Medical Care Transports
All patients transported by Long Distance Ground are accompanied by a team of three medical personnel, two of which share the driving responsibilities. Our ambulance crews strictly adhere to BLS protocols.
| | |
| --- | --- |
| Patient's Condition | Medical Team Assigned |
| BLS | One or two trained Registered Nurses or Critical Care Paramedics, depending on the distance. |
Ground Ambulance Services:
Pre-trip medical intake physical assessment of the patient
Communication between sending and receiving physicians and facilities
Provide all medical care, administer medications, assist with meals, hygiene, mobility, and other care issues
Conduct post-trip medical assessment and provide verbal report to receiving facility